Joining the RAA Family
Enrollment is Currently Open!
How to Apply
1. Fill out the online application
New students: to begin the Admissions process, click here to "Create an Account." Then log in to your account and "Create A New Student Application" for your child. You will have the flexibility to log in and out of your account while you work on your application.
Returning Students: Redlands Adventist Academy has made the switch to Continuous Enrollment! No more packets and papers to complete each year. More information to come!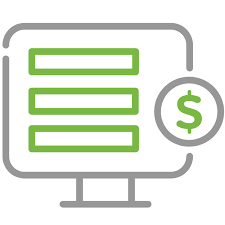 2. Submit application
Submit the completed application. There is a $150 non-refundable deposit due at the time of submission. This deposit will be applied towards the first month's tuition.
3. Send other required documents
Email the following to Grades K-6: csandiford@redlandsacademy.org | Grades 7-12: registrar@redlandsacademy.org :
Birth Certificate
Most Recent Grade Reports / Transcripts
Standardized testing results for the last two years, required for grades 4-12
Copy of immunization record (Parent's Guide to Immunizations)
4. (Grades K-6) Interview with Administration and WRAT Assessment.
Administration will contact the family to schedule new student interview
Wide Range Achievement Test (WRAT) assessment conducted at RAA

WRAT is a brief achievement test measuring reading recognition, spelling, and arithmetic computation. This assessment is used to help see the areas of focus for each individual student.
Acceptance is not based on this assessment.
4. (Grades 9-12) Interview with Administration
Administration will contact family to schedule new student interview
5. Acceptance
After all the documents have been received, your application will be reviewed by the Admissions Committee for official acceptance. When the acceptance is complete, you will receive an acceptance letter and a packet of information to prepare you for your transition to RAA.
​

​

6. Financial Clearance
Check out our financial information page for financial information and our financial aid page for information regarding scholarships and financial aid.
Tuition is billed over eleven months, the first beginning July 1st. Payments can be made online through FACTS Family Online (ParentsWeb) or at the business office. Students are financially clear to start school when the family account is paid before the school year begins (mid-year transfers: prior to the students first day).
---
We appreciate your interest and are happy to assist you in any way we can.

If you have questions, please feel free to contact us at 909-793-1000 option "1"